It's that time of the year again; the season of discovery, joy and enchantment. In celebration of the sparkling season, Alila Hinu Bay, Salalah introduces 'Festive Journey', an invitation to collect beautiful memories over a span of 12 days, blending natural discovery with indulgent dining, signature pampering treatments at Spa Alila and dazzling winter celebrations.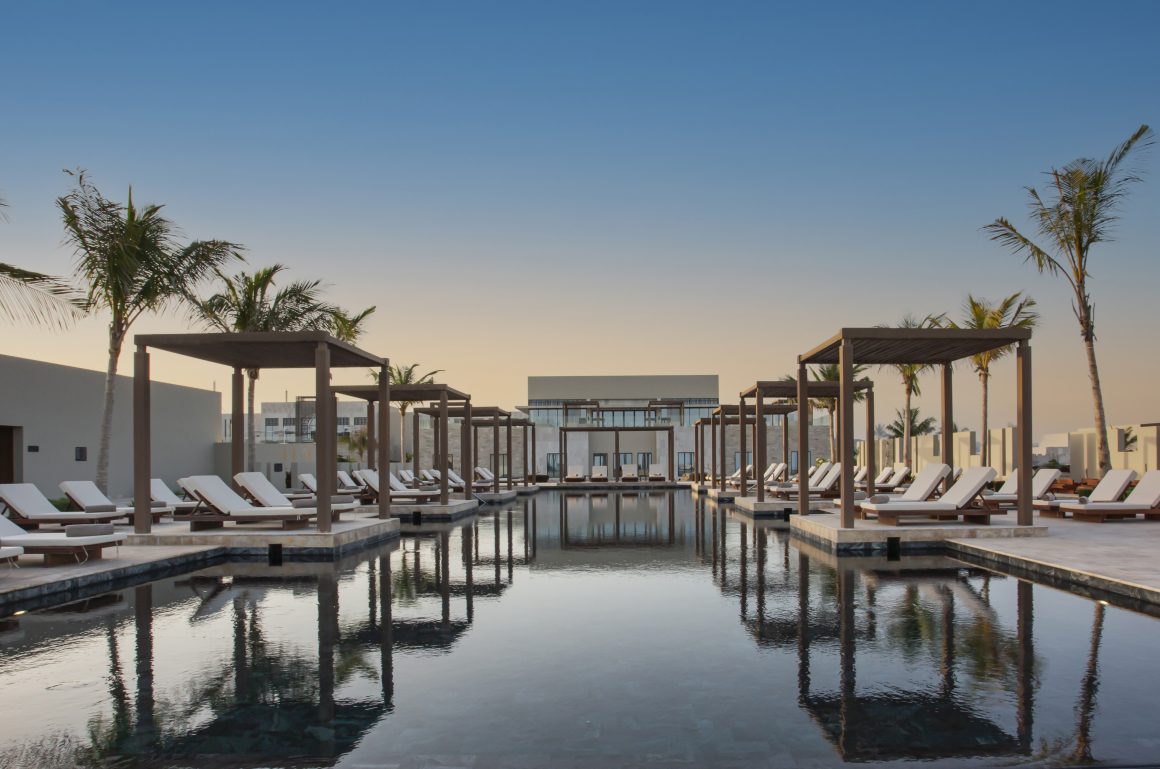 Guests can escape the hustle and bustle of city life and head to a harbour of undisturbed luxury and adventures at Alila Hinu Bay, Salalah. Get ready to savour festive international dishes with a modern twist and enjoy unrivalled gastronomy at The Orchard Restaurant or embark towards the flavours of South-East at SeaSalt Restaurant. For families, there is plenty to keep the little ones entertained including Festive Cookie Decoration Workshops, Paper Aeroplane Competition, Sack Race Games, Musical Chairs and Tug-of-War.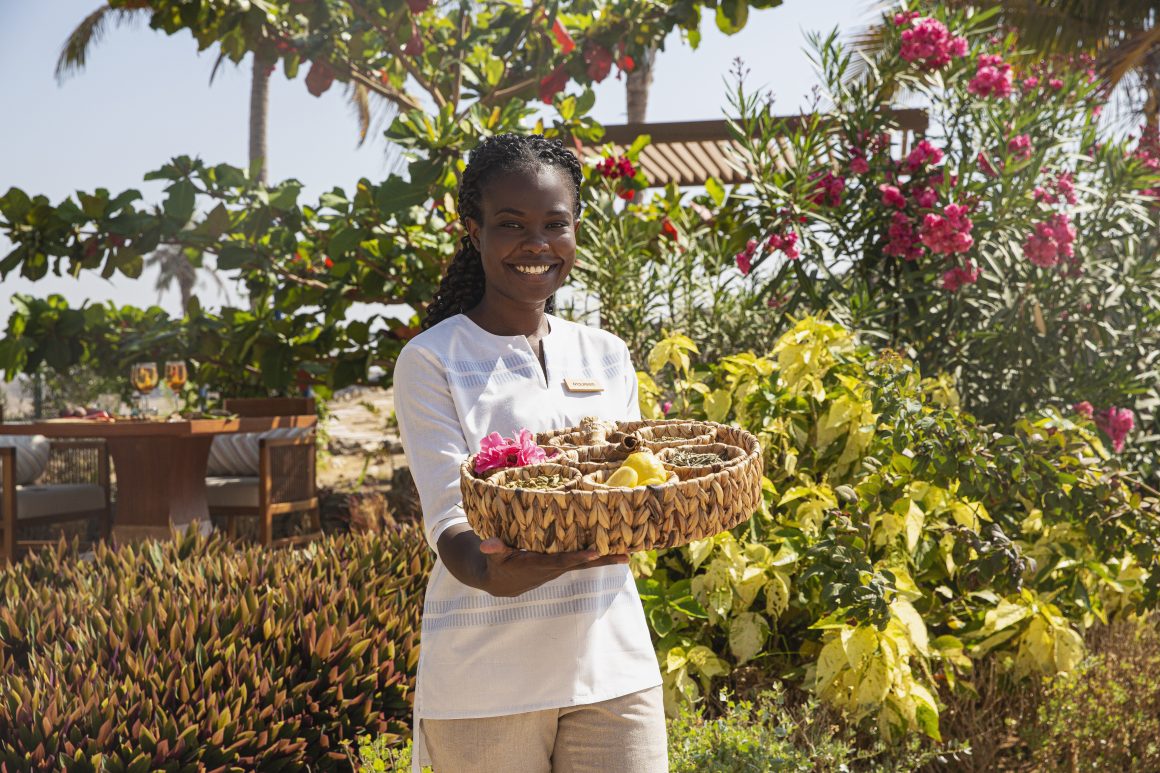 Rejuvenate the mind, body and soul, and capture mindfulness at Spa Alila for optimum wellness. Additionally, guests can participate in a range of activities, specifically curated for each day; some of which include exploring history at The Museum of the Frankincense Land, Sunset Shore Fishing, raising spirits through Mountain Biking, living the joy of the season with Ricotta Cheese Making and more. With feel-good movies under the stars, live entertainment and nature's beauty all around, soak up the energy of Salalah this festive season.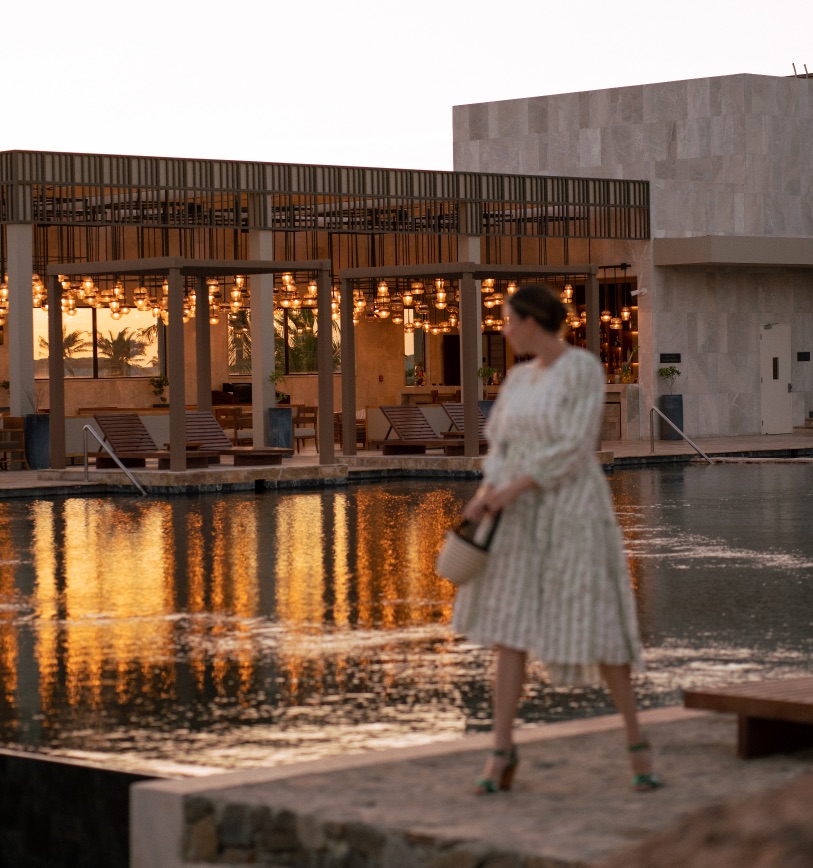 Raise a toast to 2023 in style; celebrate New Year's Eve with a delicious Fisherman's Feast and sample the freshest Omani seafood, sparkling beverages, live cooking, BBQ stations and signature desserts by the mystical lagoon. Don't forget to whisper your dreams into the night, where awe-inducing experiences, exciting excursions, and all things merry await at Alila Hinu Bay.
GCC Resident Offer
Bookable on Hyatt.com or directly with reservation team at Alila Hinu Bay.
Terms & Conditions:
– 25% off across rooms
– 25% off Spa treatments
– 25% off F&B excl. alcohol beverages
– Valid for GCC residents, incl. Oman
– ID card requested upon check-in
– Stays until: 02NOV22 – 30APR23
– Bookable dates: Now until 31 JAN 23
For more information and reservations visit www.alilahinubay.com email Reservations.hinubay@alilahotels.com or call +968 23373350
THURSDAY, 22 DECEMBER 2022
SEASALT RESTAURANT
THE ORCHARD DINNER
SPA ALILA – TWO-IN-ONE TREATMENT
60-min Frankincense massage 30-min Lavender body scrub All the day | 75++ per person
TODAY'S ACTIVITY
The Museum of Frankincense Land, Complimentary Shuttle | 9:00 to 13:00
Meditation Complimentary | 17:00 to 17.30
FRIDAY, 23 DECEMBER 2022
CHRISTMAS MOVIE NIGHT
SeaSalt lagoon | 20:00 to 22:00
SPA ALILA – ULTIMATE INDULGENCE 120-MIN
30-min Babor Hydraboost 90-min Hot Stone massage All the day | 90++ per person
TODAY'S ACTIVITY
Seaside Mountain Biking. Complimentary | 8:00 to 9:00
Sunset Yoga. Complimentary | 17:00 to 18:00
SATURDAY, 24 DECEMBER 2022
THE ORCHARD DINNER
SPA ALILA – FESTIVE PAMPER 150 MIN
90- min Therapeutic Tailored massage 60- min Facial Deep cleancing facial
All the day | 100++ per person
TODAY'S ACTIVITY
Sunset Shore Fishing. Complimentary | 16:00 to 17:30
Christmas Cookie Decorating. Complimentary | 11:30am to 12:30am
SUNDAY, 25 DECEMBER 2022
SEASALT BRUNCH
SPA ALILA – SPARKLE TIME
Book any type of treatment receive 25% off. 10:00 to 15:00
TODAY'S ACTIVITY
Sunset Mountain Biking. 17:00 to 18:00
The Museum of Frankincense Land, Complimentary Shuttle | 9:00 to 13:00
MONDAY, 26 DECEMBER 2022
SEASALT RESTAURANT
THE ORCHARD DINNER
SPA ALILA – REVITALIZE YOURSELF 90- MIN
Book your 90 min massage get 30 min hair treatment for free
TODAY'S ACTIVITY
Morning Yoga. Complimentary | 7:00 to 8:00
Ricotta cheese making. Complimentary | 16:00 to 15:00
TUESDAY, 27 DECEMBER 2022
LAGOON SEAFOOD NIGHT
SPA ALILA – BETTER TOGETHER
A couple 60 min Aroma therapy massage
All the day | 90++ OMR per couple
TODAY'S ACTIVITY
The Museum of Frankincense Land. Complimentary Shuttle | 9:00 to 13:00
Afternoon Meditation. Complimentary | 17:00 to 17.30
WEDNESDAY 28 DECEMBER 2022
COMEDY MOVIE NIGHT
SeaSalt lagoon | 20:00 to 22:00
SPA ALILA – PAUSE & RELAX
Book 90 min massage get facial for free
All the day
TODAY'S ACTIVITY
Seaside Mountain Biking
Complimentary | 8:00 to 9:00
Sunset Shore Fishing, Complimentary | 16:00 to 17:30
THURSDAY 29 DECEMBER 2022
TRADITIONAL OMANI NIGHT
SPA ALILA – ALILA HINU BAY ESCAPE 120 MIN
60 min Frankincense Massage
30 min Frankincense Scrub
30 min Natural facial
All the day | 100++ per person
TODAY'S ACTIVITY
Ricotta cheese making, Complimentary | 16:00 to 15:00
The Museum of Frankincense Land, Complimentary Shuttle | 9:00 to 13:00
FRIDAY 30 DECEMBER 2022
MOVIE NIGHT
SeaSalt lagoon | 20:00 to 22:00
SPA ALILA – DR. B ABOR SPECIAL
30% off for DR Babor Products
All the day
TODAY'S ACTIVITY
Sunset Mountain Biking
Complimentary | 17:00 to 18:00
Sunrise Yoga
Complimentary | 6:00 to 7:00
NYE – SATURDAY 31 DECEMBER 2022
FISHERMAN'S FEAST
SPA ALILA – RENEW YOUR SPIRIT 120 MIN
60' min Relaxing Massage
60' min express manicure & Pedicure All the day | 90++ per person
TODAY'S ACTIVITY
Sunset Shore Fishing
16:00 to 17:30
Morning Meditation
Complimentary | 8:00 to 8:30
SUNDAY 1 JANUARY 2023
SPA ALILA
NEW YEAR NEW YOU 120 MIN
60' Brightening Babor facial 60' min Frankincense massage
All the day | 100++ per person
TODAY'S ACTIVITY
Seaside Mountain Biking
Complimentary | 8:00 to 9:00
Sunset Yoga
Complimentary | 17:00 to 18:00
MONDAY 2 JANUARY 2023
SPA ALILA – SPA THERAPY
Book any Relaxing massage receive 25% off
All the day | 10:00 to 15:00
TODAY'S ACTIVITY
Morning Meditation
Complimentary | 8:00 to 8:30
Sunset Shore Fishing
Complimentary | 16:00 to 17:30
Shuttle Service to the Museum of The Museum of Frankincense Land Complimentary Shuttle | 9:00 to 13:00
Embark on a harmonious journey of land, sea and sky in the heart of Dhofar, and reconnect with nature surrounded by mindful luxury. For more information and reservations visit www.alilahinubay.com email Reservations.hinubay@alilahotels.com or call +968 23373350