YOY, meaning WOW in Ukrainian, has entered the Dubai dining scene this winter as the UAE's first dine-in Ukrainian restaurant with a vast menu inclusive of traditional cuisine that boasts a modern twist.
Executive Chef Pavlo Moroz has significant experience cooking with fire and it's apparent throughout his flavourful menu inspired by traditional dishes given a modern twist using fire cooking techniques such as grilling, roasting, smoking and frying.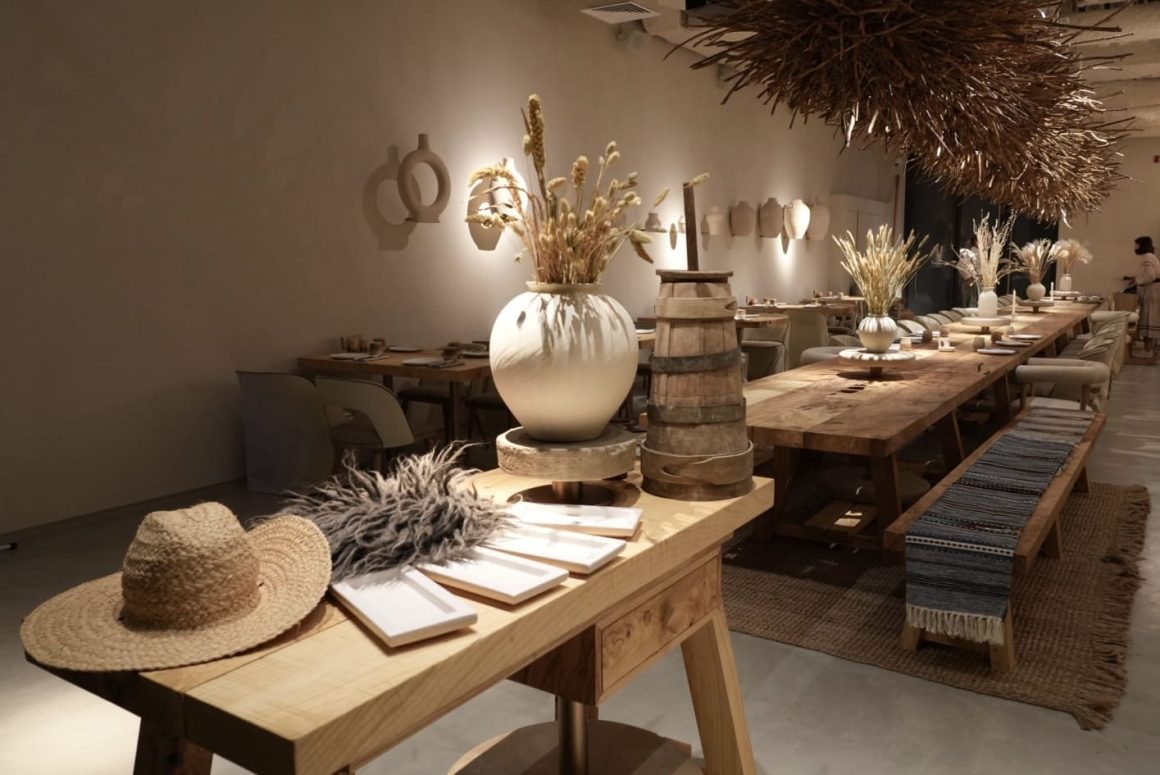 An open kitchen will surround the Pich, a wood-burning oven used for warmth and cooking that's considered the heart of a Ukrainian home. This specialised oven allows smoky aromas to infuse freshly prepared dishes that can only be found and enjoyed at YOY.
Throughout the week the bustling venue will host live entertainment by modern folk singers and musicians playing authentic Ukrainian instruments called the bandura and trembita (the world's longest instrument). These special performances will complete the restaurant's explorative culinary journey to Ukraine that will excite and surprise guests as they experience it. For diners who prefer the nightlife scene, modern Ukrainian DJs will take to the decks after dark to keep the atmosphere buzzing.
The licensed venue will have a fascinating selection of traditional mixed beverages created using botanicals from throughout Ukraine. Every month there will be pop-up cooking events hosted by well-known Ukrainian chefs, who will present new and interesting dishes and show diners a creative side of Ukrainian cuisine.
Designed by YOD Group, a famous Ukrainian interior design company, the modern minimalistic interiors boast plenty of wood and nods to a Ukrainian home, including handmade clay pitchers and white stalks on the Ukrainian coat of arms. Staff will be dressed in beautifully embroidered modern style vyshyvanka patterned shirts.
Enjoy a specialised dining experience that overlooks the world's tallest fountains at The Pointe, and celebrate the best of Ukrainian culture at YOY, the latest addition to Moderza Group's expanding portfolio of restaurants in the Middle East.
Follow the social media pages of YOY restaurant for more details: https://www.instagram.com/yoy_dubai/