Enjoy a world of exclusive benefits on staycations at Alila Hinu Bay, Salalah
Discover unique and awakening experiences at Alila Hinu Bay as the luxury boutique resort in Salalah, regarded as one of the most romantic destinations in the world, lines up a host of intimate and memorable moments this Valentine's season.
Known for its undisturbed, rugged beauty, Hinu Bay is considered a luxury escape for good reason, where pink-hued sunrises fade into golden sunsets, and where the 'sea, mountain and desert meet'. Guests from all across the world are invited to retreat into the ethereal setting of Hinu Bay and truly reconnect with nature in the most incredible of ways.
The luxurious resort blends traditional Omani architecture with contemporary detailing, nestled gracefully between miles of untouched sea life and breathtaking mountain landscape.
For the ultimate romantic getaway, explore the spacious villas with outdoor bath tub, private swimming pool and majlis living space. This February experience the true meaning of an 'escape' where luxury, adventure and wellness go hand-in-hand.
Luxury
Timeless Frankincense Signature Escape – Spa for Two
Head to Spa Alila for a favored 150-minute 'Timeless Frankincense Signature Escape' treatment, inclusive of Salalah Pure Luban oils and ceremonial methods, followed by a relaxing night's sleep at one of the resort's spacious rooms or expansive villas, a private pool and serene outdoor bathtub.
Journey for Two Under A Thousand Stars
Embark on a gastronomical twilight experience tailored to your personal preferences at SeaSalt Beach. A night of truly romantic starlit sky dining accompanied by a gentle crisp breeze and mouthwatering Omani, Asian or International dishes, specially prepared by our chef. Celebrate a special occasion with your loved one and enjoy the charming pleasures of dining in the arms of nature.
The Frankincense Journey & Camel Milks-ology
Filling the atmosphere with the crisp air of the Arabian sea, diners can connect with the rich cultural heritage of the region at The Orchard Restaurant. With its proximity to the ancient port of Khor Rori – one of the ports used during olden times to transport Frankincense from the Arabian Sea, through the Red Sea, overland through Egypt continuing to the Mediterranean – The Orchard restaurant takes guests on a culinary voyage with carefully crafted dishes that draw inspiration from the travels of the frankincense traders both on land and sea. The menu takes guests on an epicurean voyage with carefully selected, handcrafted dishes such as Shuwa Spiced Lamb Rack with Omani dates and Sandalwood-smoke, or Bhugasa with Frankincense Cream, Rose Petals and Cardamom. Learn how to prepare a signature 'Desert Rose' or 'Naqaccino' curiously-infused beverage during a Camel Milks-ology session with Alila's bar team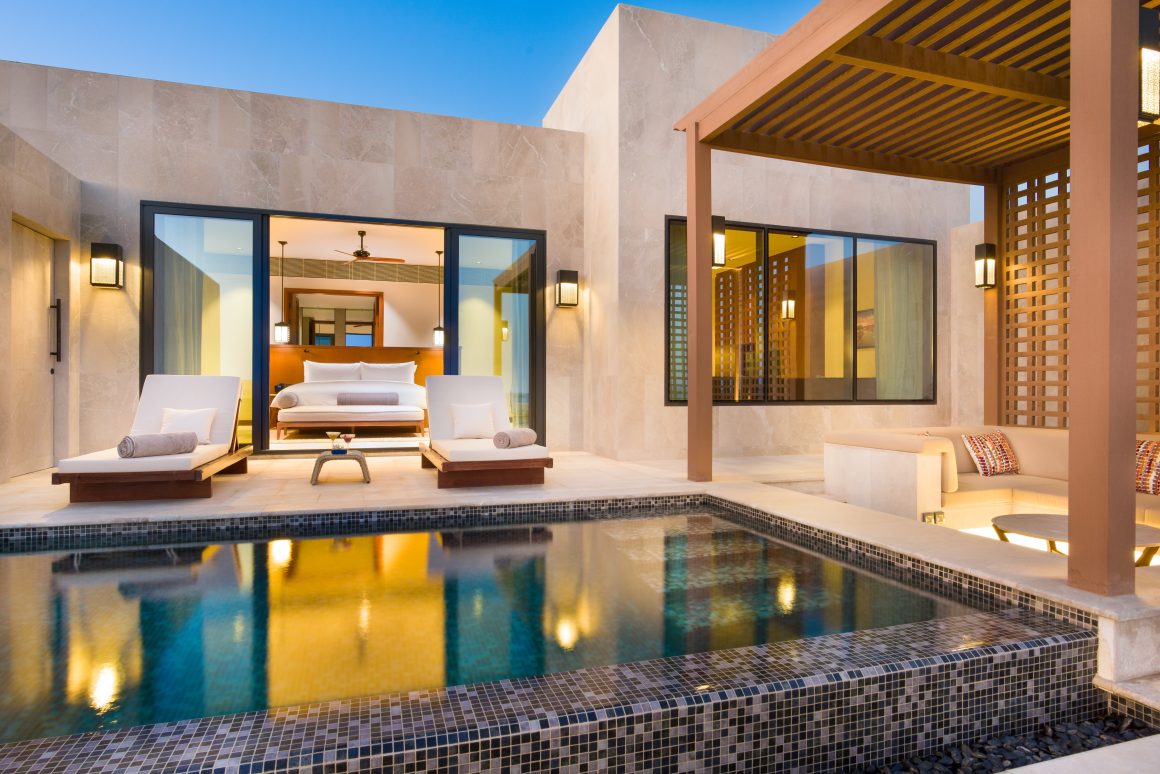 Adventure
Whale Watching
Explore the eastern coastline of Dhofar, where whales are at home. Get closer to a community of humpback whales that have been living permanently in this spot for thousands of years, due to the microclimate created by the monsoon. Keep your cameras ready, your eyes open, and look out for chance encounters with these intelligent aquatic mammals.
Dolphins by the Dozen
Take a day trip at sea and meet a school of Dolphins or take a moment to embrace the beauty of Eagle Bay and stop for a spot of Snorkeling where mesmerizing marine life, sea urchins and stunning coral thrives in colorful hues.
Journey Above The Clouds
Enjoy the splendor of the great outdoors and escape via a luxurious start, driving through winding roads, impressive greenery and rugged hills to Tawi Ateer Cave. Discovered in 1997 and known to be one of the largest solvent sinkholes in the world, Tawi Ateer sinkhole was formed by water flowing down the valleys. Learn more about the history of the local area and its unique culture and animals while enjoying some refreshments and panoramic views from Jabal Samhan.
Journey To Wadi Darbat
Discover Oman's stunning natural beauty at Wadi Darbat, the ancient capital of Dhofar. Choose a hiking trail of your choice and learn more about the Dhofari nature. Cool off from the hike with a delightful swim in one of the waterfalls before indulging in a delicious picnic.
Lagoon Fun for Kayak Lovers
Discover the calm waters of Alila Hinu Bay's very own Lagoon and explore the scenic horizon of nature all around. Kayaking is one of those priceless gifts that enable you to enrich your bond with nature and enjoy Dhofar's stunning landscape. Fun for all the family, make the day's activity one to remember.
Fun for all the Family – Alila Complimentary Activities
Come together for a world of family-friendly activities; kayaking, shore fishing, seaside mountain biking, yoga meditation and more. Try your hand at clay art, or head out for a mountain bike ride. Search for seashells across Salalah's shores and fly kites high up in the sky. Head to the spacious Kid's Club for a range of weekly activities or head to the land of Frankincense and age-old souqs with Alila's complimentary shuttle service.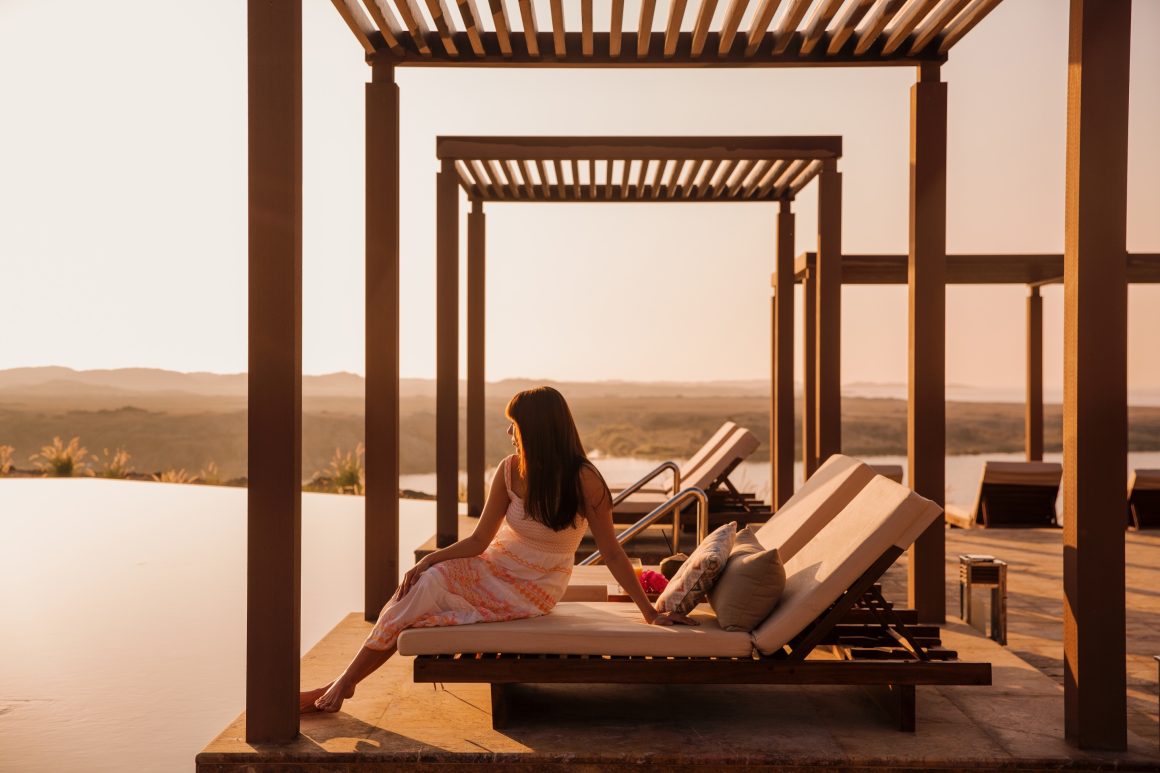 Wellness
Awaken to the Color of the Sky and Sea
Watch as the sun slowly rises from afar while waking up to Sunrise Yoga. Grasp the opportunity to treat yourself with care and love whilst you enhance your wellbeing.
Spring offer for GCC Residents
Bookable on Hyatt.com or directly with the reservation team at Alila Hinu Bay.
Terms & Conditions:
– 25% off across rooms
– 25% off Spa treatments
– 25% off F&B excl. alcohol beverages
– Valid for GCC residents, incl. Oman
– ID card requested upon check-in
– Stays until: 02NOV22 – 30APR23
– Bookable dates: Now until 31 JAN 23
For more information and reservations visit www.alilahinubay.com email Reservations.hinubay@alilahotels.com or call +968 23373350